Poor Amira! My baby has so many teeth already, but she is still getting more. And the process is still bothersome. This is making her quite the cuddle bug, mainly meaning she wants to be on mommy's hip all day. Which I don't mind, but sometimes it's nice to travel a little lighter.
So Daddy strapped her to him, which she loves, and we went for a walk around the neighborhood.
Doesn't this place look like is is about to be swooped up in a tornado?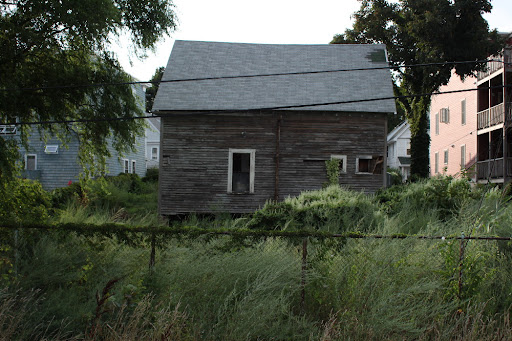 And then around another corner is a perfectly kept bush!
And at home, I organized my desk to see what I am working on. Lots of unfinished projects. Will they ever get done? I used to be so much better at finishing what I began, I just needed to get started. Now I start so much, but nothing seems to get done!
I picked up some new mugs at a craft fair in Rutland VT this weekend. The tall ones are by Carla Magbie and the short ones are by Chris Vernon (neither have a website!). Carla said how nice they are for hugging tea, but as it is hot and humid, I think how nice they are for beer.
So a beer and maybe some time to finish something tonight? Ah, but besides my projects I do need to finish (ahem, start) laundry, pay bills, do dishes...maybe a little of everything? Is this why nothing is done?
You might like: