My plan was to finish up a few projects. But first, after a day at work, I spent some time eating grapes with my baby. Grapes are possibly her favorite food. She would eat the whole vine if she could. I can't peel them fast enough for her, and she is at the point where she just wants to grab them herself. Next to us are some of my books I used yesterday when making the biggest granny square ever.
So I am turning this giant granny square into a pillow. I was thinking about the stained glass windows and our hazy summer sky.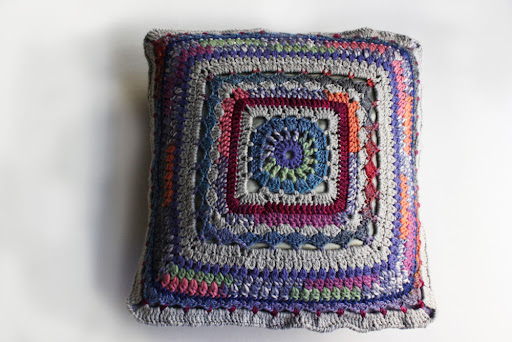 I am still working on how to attach it well to a pillow, so it appears seamless.
I lined the back with purple burlap and the inside with green sateen to come through the spaces in the pattern.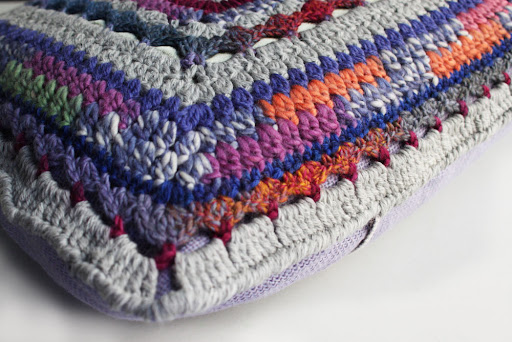 I finished the base of the baby blanket. I am going to keep it relatively plain, but I do want to add something...
But maybe just a little direction for baby...
Goodnight:)